A new personal finance blog ranking list has launched by Money Crashers with another comprehensive group of money-related websites in the blogosphere. We personal finance bloggers can never complain about the increasing efforts to put ourselves on the map!
Money Crashers ranks the personal finance blogs with their own formula that produces a score based on these metrics:
Feedburner subscribers
Twitter followers
Alexa rank
Compete rank
Technorati rank
Google PageRank
Yahoo! inbound links
SEOmoz mozRank
SEMRush Search Value
Currently, Realm of Prosperity is rolling with a rank of #185 out of 375. Not a bad spot – but, of course, up is where I'm looking. Additionally, this may open a new directory for potential advertisers to seek out blogs for advertising opportunities as WiseBread's blog list has done for many other bloggers.
Check out the list here and browse through the many other awesome personal finance blogs around.
On to some great posts that are very much deserving of your attention:
The Essential Power of Surrounding Yourself With Like-Minded People… at Man vs. Debt. A smoother path to accomplishing goals is to have the company of those with the same goals. The positive reinforcement from the pool of like-minded people drives the flow of success!
Minimalism Begets Manliness at The Art of Manliness. Take another look at the side of life that gives a cold shoulder to the material world. Along with wise words from some of the most influential men ever, lets see the things of greater value than money.
Yakezie Shoutouts:
Take 2.5 years off from work at The Wealth Artisan. This article offers an enlightening perspective by taking a mathematical approach to showing how much time we give up by not being a little more proactive on repaying our debts. The number may be slightly mind-numbing but it hits home!
Do You Have A Debt Buddy? at Delivery Away Debt. Sharing one's personal debt is very much like delving into one's age or salary – matters that some prefer to keep private. But, if there is someone who you can talk to about debt, that person can be a source of encouragement (like the friend in the gym who pushes you to try harder).
Carnivals that Realm of Prosperity recently participated in:
Oct 15 2010
All too often do we hand money over to strangers and not know exactly what we are getting. As a result, we find that we paid for something that did not satisfy the reason we paid for it in the first place.
In other words, we bought something that we don't understand. If it is confusing to the point where something doesn't do anything for you, then it's essentially buying garbage.
On Consumer Products
A few weeks ago, I was scouring Craigslist for some adjustable dumbbells to get my workout on. The Bowflex 52-pound dumbbells was my target and was able to find a listing for them at a great price (new – $220). At the same time Bowflex was having a sale for them at $260 after tax.
Immediately, I began wondering how this seller could possibly offer them at such a low price. Surely, he must be operating at a loss to give that price.
Caught up in the dopamine high of discovering such a great bargain, I set up a meeting with the seller. Admittedly, everything was done in haste with little forethought – primarily dismissing the universal advice that "if it's too good to be true, it probably is". Before the meeting, I covered my tracks by spending some time doing extensive research.
Apparently, there were two editions of these dumbbells and the older edition had complaints of a safety hazard where a possible faulty mechanism would drop the weights. Then, I came to the realization that this seller had the old model and that's why the price sounded so enticing.
Needless to say, I backed out of the transaction. I should know exactly what I'm getting before I pay. Once I did learn what that entailed, I can be sure whether or not I want it.
… And With Our Money
The immense selection of financial vehicles available that can help us grow our money represents the overwhelming burden that many of us deal with.
Some of these financial products are touted as great ways to accumulate wealth but the way they bring about high returns remains a complex formula. Consumers who use these products rarely delve into the exact methods that they are able to make high returns – just as long as the account balance grows (think of the massive Ponzi scheme by Bernie Madoff).
For an investor, the ideal investment is one that is profitable and understandable. Index funds have grown increasingly popular due to the simplicity that they offer – especially in times when individual investors are looking to manage their own portfolios.
Too many nice people become vulnerable to the hard sell and fall for the trickery of commission-driven advisers. As a result, they get stuck with an account that never seems to grow because they just didn't know what in the world they signed up for.
My parents opened a Roth IRA many years ago and did just this. The financial adviser told them to open a Roth IRA and "suggested" a particular fund (with insane expense ratios). Over a decade later, they come to me wondering why they keep seeing a fee on their statements while their money hasn't grown at all. They didn't know of the high expense ratios and account fees. This has led to their distrust of investments in general.
Due Diligence is Key
Whether it is shopping or investing, making the effort to understand how something works and functions will greatly enhance the intrinsic value of owning it.
If it is a consumer product, check out product reviews to see what everyone else is saying. Maybe they found a flaw with the product that you believe is a deal breaker. It is better to learn of it before an item fails when you need it most.
If it is an investment vehicle, understand the process that yields a profit. Learn of the risks involved that can cause a loss. Avoid a financial product if it confuses you.
The golden rule: make sure you understand what you're getting before you pay for it.
(Photo credit:wburris)
Oct 8 2010
As many may know, New York City is not one of the cheapest cities in the world to live in.
In addition to the million dollar condos and extravagant luxuries along Fifth Avenue, I feel that a car joins that group of extraneous expenses if it isn't absolutely necessary.
Of course, I'm speaking from my personal perspective but I do make a case for those in the same living situation as myself.

No Car For Me Yet
If I can get to work just fine without a car, then I probably won't need it. Most people who have cars either need it to commute to work or have families. In my financial situation, the money saved from not buying a car would be better put in appreciative assets.
So, the predominant reasons for not buying a car yet:
High insurance premiums. Auto insurance for any young 20-year-old with a registered address within the five boroughs is expensive. Move out of the city limits and insurance plans cost 50% less.
Convenient public transportation. The subway system is an extensive labyrinth that will take us to 95% of the places we will ever need to go within the city. This kind of accessibility is the deal-maker.

In spite of the impending fare hikes, unlimited rides for a year would cost less than $1,400 – a persuasive reason for becoming a regular subway passenger. And, don't forget the money saved on gas and maintenance.

Unbearable city traffic. Anyone who has ever driven in the city can relate to the occasional anger of slow, crowded traffic or reckless cab drivers. The amount of vehicles in these streets still amazes me. Parking also becomes a time-consuming hassle.

Even wealthy professionals, who own one or two cars, still choose to take the train out to work because they know just how troublesome it will be. Others living in the outskirts of the city drive to the train station and use public transportation to get to work.
Until a car becomes a more convenient choice to get things done, I'll stick to driving my dad's humongous minivan during my free time while I travel with the masses for everything else.

What's your case for sticking it out without a car?
(Photo credit: realSMILEY)

Oct 6 2010
In my younger years, the touch of a dollar bill was quite invigorating when all I ever got to spend were nickels and dimes. If that memory served any purpose, it was to show me how precious a dollar was and how much it could buy (even though inflation has destroyed that buying power).
My parents did a great job keeping money out of my childhood. Both of them were the type to get their hands dirty before paying someone else to do it for them.
My mom, being the wife and all, was the cook in the household. My father was the handyman with the curious mind and loved to open things up, learn how they worked, and fixing it up.
From watching them do these things day in and day out, their resourcefulness has been imprinted in my mind – the concept of value and worth really hits home.
Cook It Yourself
Approximately 95% of all dinner meals we ate were home-cooked. Once in a while, my mom would teach me and my sister a few skills around the kitchen.
As we get older, not only did we learn that it is cheaper to cook our own food, it is also much healthy. Many times do we ask my mom how much the dinner, that she put before, had cost her. And it is still thoroughly amazing that the total cost of the ingredients in a home cooked meal for 4 cost less than two combo meals as a fast food restaurant.
When college came around, I was forced into a college meal plan for the first two years but afterwards, I began buying my own groceries and made the majority of my food. That saved me a ton.
Do-It-Yourself
My father is a skilled craftsman. He built many of the tables, shelves, and cabinets that we used. On occasions, he'd let me paint. That only covers a small area of the many DIY projects that he has completed.
When I see the many things in my immediate surrounding that are made with bare materials, it just shows what can be done with the right tools and some work (much like with the food). Throw in the my childhood love of Legos, jigsaw puzzles, and art, the knack for creating something from nothing very little was in the blood.
DIY projects are usually more cost-effective while being quite educational and fun! In fact, the design of Realm of Prosperity was entirely a DIY project. While I didn't build the WordPress template, I did learn to make tweaks and small design changes. Even though I may not have done a great job, it would have cost more than pocket change to have someone else do it.
Fix It Yourself
Again, my dad liked to poke around the interiors of electronics and complex contraptions to see how they worked, which meant he'd be able to repair them if they happened to break. Plus, he's a handyman by nature so he prefers to have a general knowledge of everything.
He's worked on:
Plumbing
Electronics
Home Appliances
Furniture
Many people look at a broken object and think that's the end of it. Sometimes, a small fix is all that is required to bring it back to life but we tend to just head out to the store and waste money on a new one. The ability to fix it isn't what saves money, it's the mentality that we should try to fix something before it's considered garbage.
Setting the Example
Constant exposure to my parents' behavior has fostered a similar attitude towards becoming more resourceful. They were lessons in disguise that spanned many years.
These were only a few indirect ways that parents could teach their kids about smarter spending and show them the money that can be saved with a little effort.
How did your parents indirectly affect the way you handle your money when you were young? How have you applied these subtle lessons in your later years?
(Photo credit: NickNguyen)

Oct 3 2010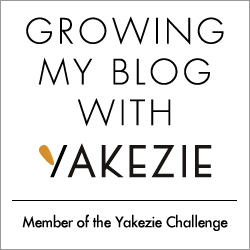 My participation in the challenge has been progressing nicely since I joined the Yakezie challenge roughly one and a half months ago. As I schedule this post, my Alexa ranking is 349,245.
It's amazing to see that I started at 1,115,170.
Climbing over 760,000 spots in under 2 months seems to be quite an accomplishment already but I know there is still a long road ahead. This rate of growth is not sustainable as it does become more difficult to increase ranking as you get higher up.
Breaking Alexa rank 200,000 is the goal of the challenge but there is no glory in climbing the ranks and then fall (which many bloggers have done). My side goal is to keep Realm of Prosperity above the rank 200,000 line for years to come.
Some initiatives I've taken to completing the challenge is to guest post (something that I've done from time to time). Another upcoming gig is hosting the Carnival of Personal Finance at the end of November – and I've got a fun theme up my sleeve, so stay tuned for that!
Another dose of great posts around the web:
An Attitude for Being Debt-Free at Clever Dude. The ability to adopt the mentality of a debt-free individual is the first step in making it reality. The debt-free attitude is what keeps the fire burning.
10 Guaranteed Ways to Limit Your Earning Potential at PT Money. It is always a good idea to make good use of your time and money. Don't make these mistakes if you want to stop yourself from being more than you can be – and grow creativity, financially, and mentally.
Yakezie Shoutouts:
Learn From Drake: Sell Yourself at Finance Your Life. Each of us has our own personal brand. At any point in life where we want to make an impression, we have to sell ourselves to be successful. Drake, a popular hip hop artist, did just that and has made a name for himself.
The index investor's road map for avoiding financial hazards at Monevator. Index investing is great approach to building a retirement portfolio but some rookie investors still find it to be complex. This is great guide that compasses the role of an index investor.
Carnivals that Realm of Prosperity recently participated in: